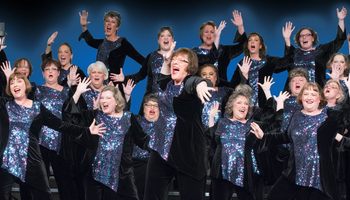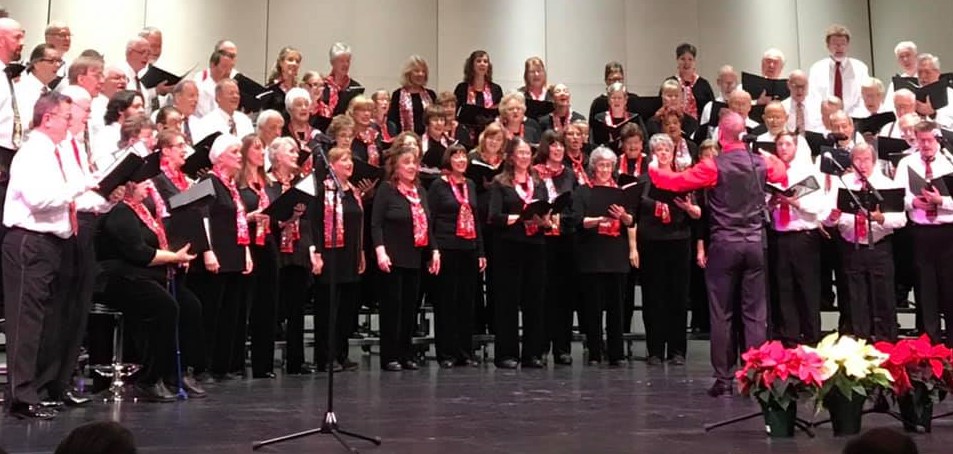 Who is the Twin Cities Show Chorus?
The Twin Cities Show Chorus is and has been a source of harmony, entertainment, and fun in the Twin Cities and southeastern Minnesota for over 40 years. We are made up of women from all backgrounds and lifestyles - united in the love of voices blended in harmony.

Please watch our welcome video to learn more about us https://youtu.be/uy3x7E7qZGU
Music is a universal language. It speaks to all races, creeds, ethnicities and ages,. Our chorus loves sharing our music! We sing a wide variety of songs - songs you know and songs that take you to new places – always in our own energetic, 4-part a cappella style. We have been a proud and successful chapter of Sweet Adelines International for more than 40 years.

Come to a show, hire us for an event, or sing with us on stage! You are welcome, appreciated and part of our special musical family at Twin Cities Show Chorus.

We are Sweet Adelines - check out what Sweet Adelines is about https://youtu.be/bdB43ytXtBc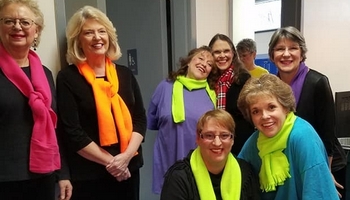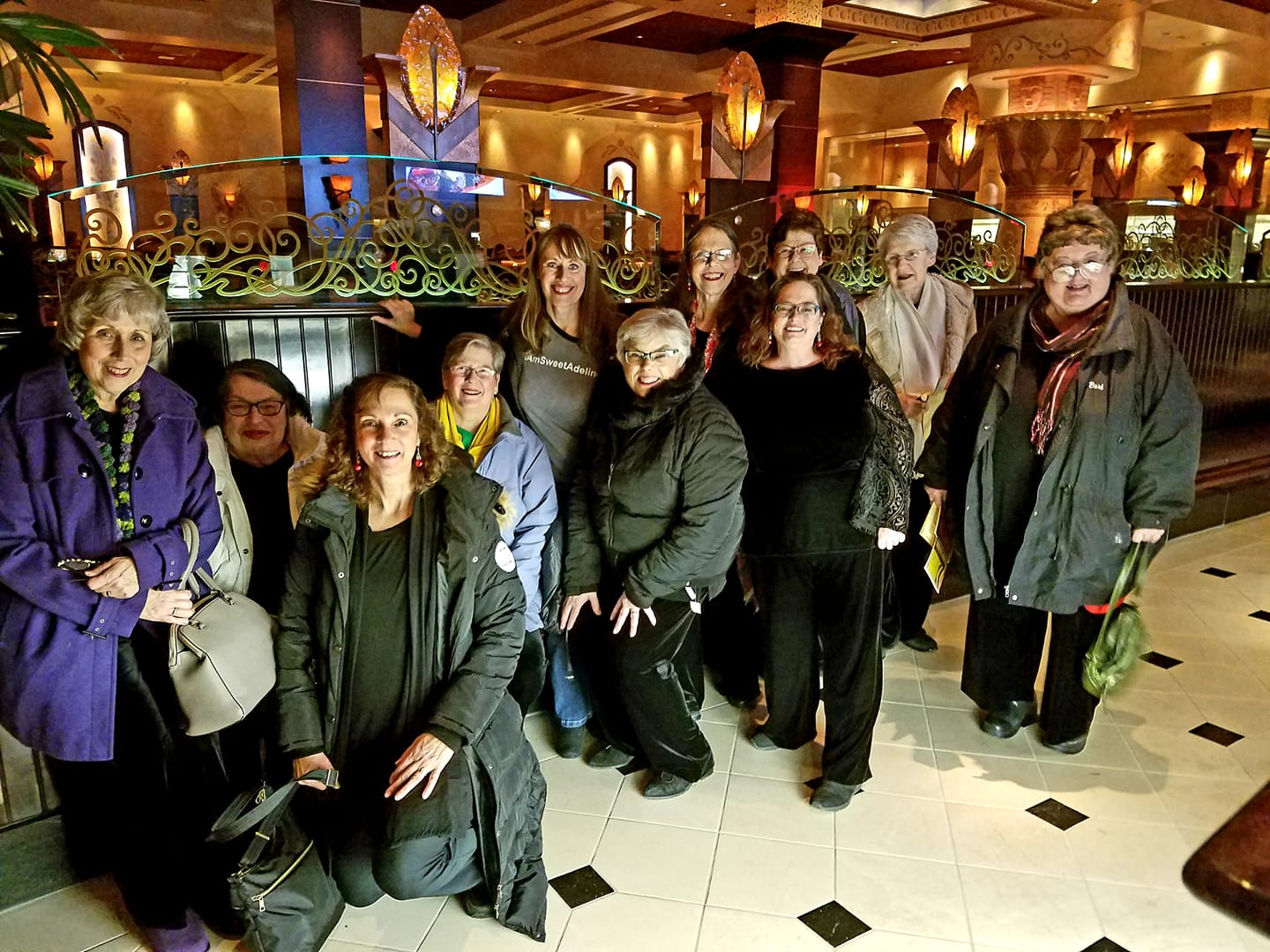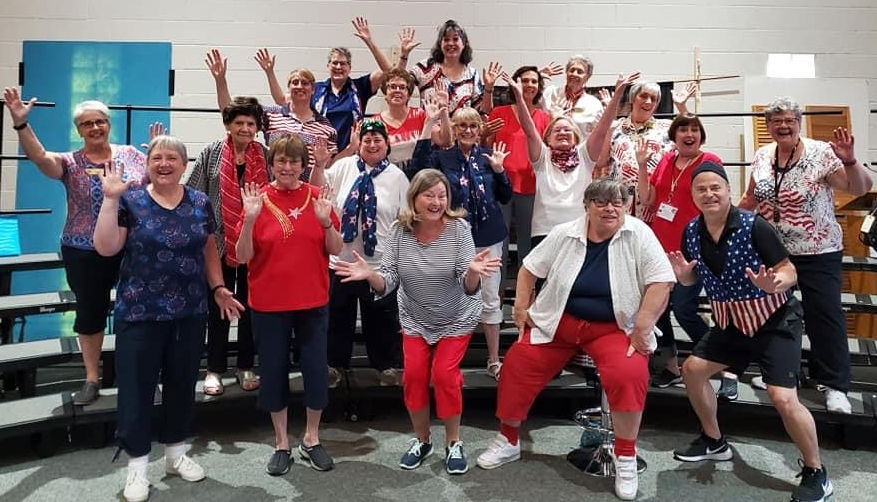 We love to perform, learn. grow, and have fun! We have high standards for excellence in our performances and shows. We work hard at our craft and still have a lot of fun, friendship, and sisterhood.


Visit a rehearsal and get to know us!
We are getting back together to rehearse with the option for also attending rehearsals via Zoom. We love having guests and invite you to join us any Tuesday night from 6:30 - 8:30 PM - click here to learn more.
You can also reach out to: Membership@twincitiesshowchorus.org for more details, or call 507- 216-7529.

We are bck to in-persom rehearsals! Visit us any Tuesday evening at 6:30 PM at United Methodist Church of Peace, 6345 Xerxes Avenue South in Richfield, MN 55423.
We would love to welcome you!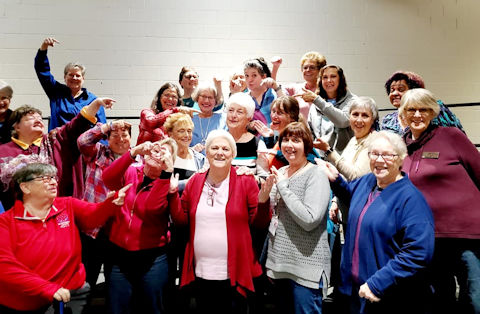 Upcoming Events
Nothing scheduled currently, but feel free to visit at any time.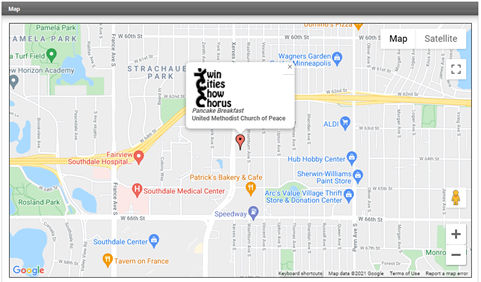 Support Us

Please support Twin Cities Show Chorus when you shop at Amazon by using the Amazon Smile Program. Click on this link and shop as usual. Twin Cities Show Chorus will get 5% of your purchase price as a donation!

https://smile.amazon.com/ch/51-0202852 THANK YOU!
Have a listen to Twin Cities Show Chorus's recordings.
Join
Are you an experienced singer? A choir member? A singer missing high school or college choir? A karoake queen? If you are a soprano, alto or a woman with a rich low voice, we have a place for you in our a cappella style of music. If you can match pitch and are willing to learn, we can teach, support and help you develop your natural talents and skills.
Learn more about us:
Call 507-216-7529 or email Info@twincitiesshowchorus.org
Want Twin Cities Show Chorus to sing at your next function?
Why not hire Twin Cities Show Chorus to entertain at your next event? We can perform at corporate functions, charity events, community Entertainment events, birthday parties, christmas parties, awards nights, weddings, engagements, anniversaries, engagements, and even funerals and memorial services.
Contact Us
In Person Rehearsals for Covid 19 vaccinated members and guests
Tuesday 6:30pm at
United Methodist Church of Peace
6345 Xerxes Avenue S
Richfield, MN 55423map
507-216-7529
Enter a valid position ID: Enter a valid position ID
info@twincitiesshowchorus.org
Enter a valid position ID