We Have Had Three Directors
The Twin Cities Show Chorus has only had three directors is it's over 40 year history - Gil Stammer, Judy Ode Olson and Denis Allaire.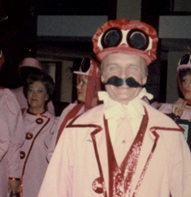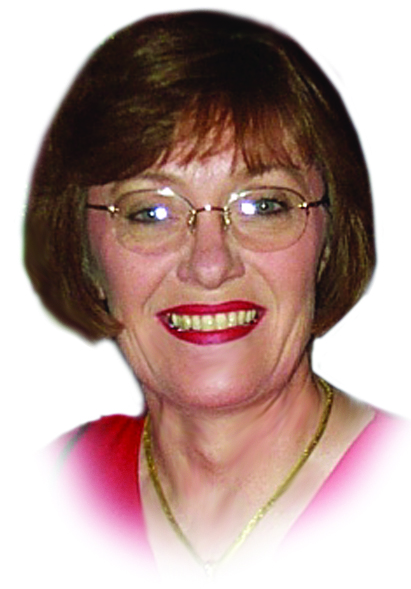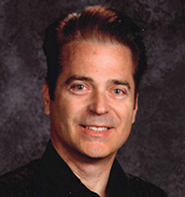 Gil Stammer 1976-1981 Judy Olson 1981-2018 Denis Allaire 2018-present
In 1976 two Twin Cities Sweet Adeline choruses - Crosstown (Richfield), directed by Kathleen Martinson, and Wakouta (West St. Paul) , directed by Dorothy Beck - combined to form the Twin Cities Chorus (TC) under the direction of Gil Stammer. In 1979 the chorus won first place at regional contest, which qualified them for the Sweet Adeline international contest in Atlanta. It was a memorable performance, where they sang "Chitty, Chitty Bang Bang" at warp speed and had the risers rocking! With the stage lights shining on their 'headlights', the audience thought they were actually lit up as part of the costume!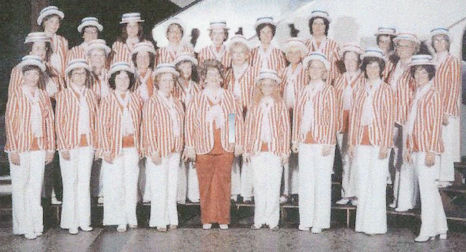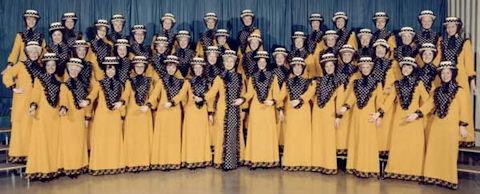 Crosstown - 1975 Wakouta - 1968

Twin Cities Chorus - 1977 Regional contest
Judy Ode Olson became the second director of the Twin Cities Chorus in1981, and during her years with the chorus 'TC' achieved nine first place regional awards, which qualified them for international competition in many different cities in the US and Canada. The chorus also traveled to Russia, Australia/New Zealand, Greece, Alaska and Branson, MO, where they had many memorable performances. The highlight of the trip to Australia in 1996 was competing in an International Music Festival in Sydney, where they became the first barbershop chorus to win a gold medal!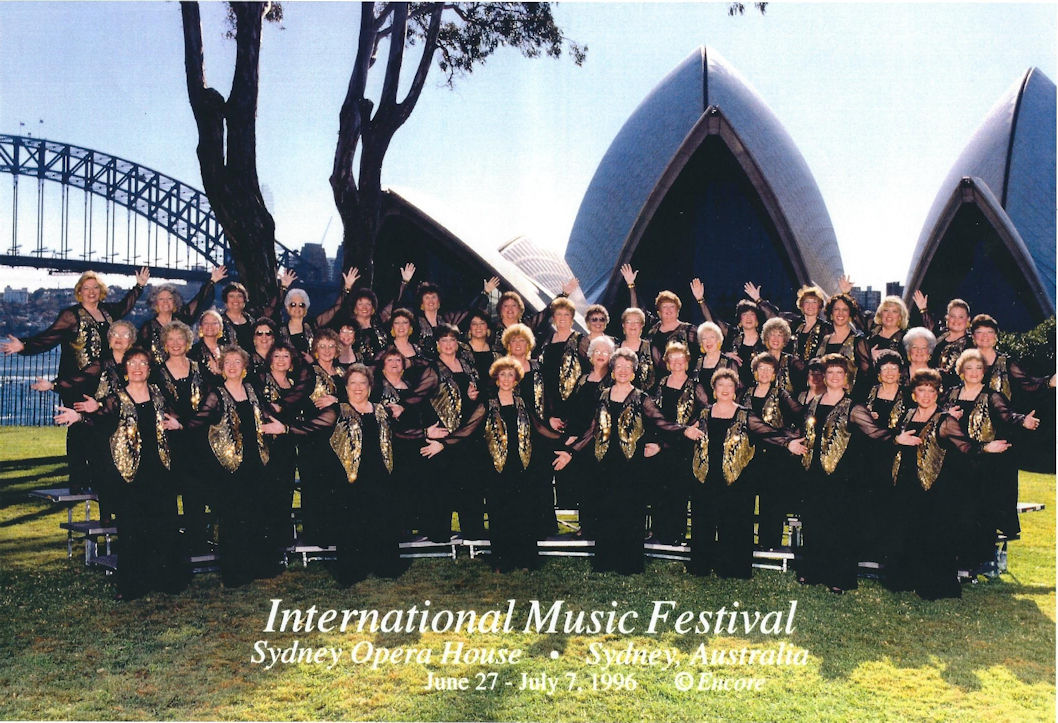 TC changed its name to the Twin Cities Show Chorus in 2003.
Judy retired as our director in 2018, and TC was lucky to find our wonderful current director, Denis Allaire,, who was recommended to us by one of our members. Denis is an outstanding musician with a variety of both local and national awards, and we look forward to adding to his list! He's our 'Mr. Piano Man'!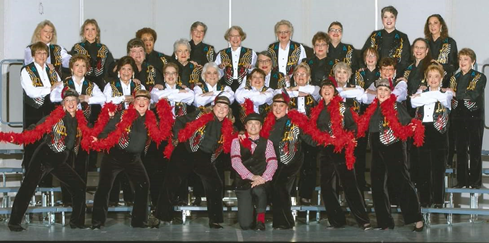 Twin Cities Show Chorus - 2019 Regional contest
For more chorus competition photos, please visit our
Contest History
photo gallery on the
Photos
page under
News and Events
.